You Imagine It
We build it
We're a creative
web development studio

that's been building brands & technology based solutions with visual flare since

1997
Expertly crafted websites

Doing what we love and we love what we do!

No job is too small or too big

Call us for a FREE consultation (305) 290-3636
Let's Start Working Together Today
Whether it's your corporate logo, company brochure, annual report, or a special promotional package, your image must be clear, concise, and memorable. 4FX can help you plan your branding strategy and implement it consistently across all your communications channels.
In order to develop a successful brand, it is essential to start with an in-depth understanding of the needs, priorities, and beliefs of your customers. This understanding provides an edge that will guide the development and execution of a successful business strategy.
Client Showcase
Cedric Dupont Antiques | www.cedricdupontantiques.com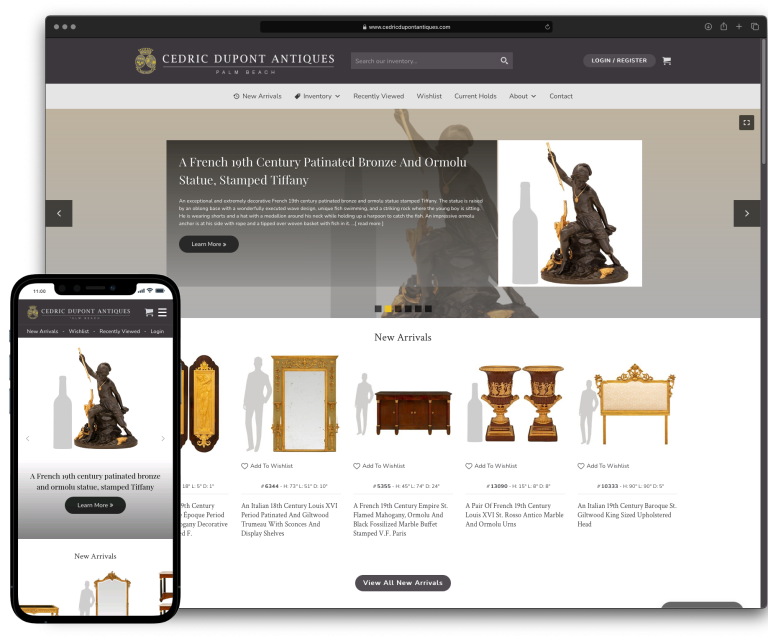 Client Testimonials
Stop blending in and start standing out.
We are very thankful for the support provided to us by the 4FX team. Throughout the years of our operation we always had a place to turn to for affordable and fast website development and implementation of new technologies. This is vital to us, when our customers are constantly using our web site for content search, quotes and purchases. We could not be in business if our sites were not in tip-top shape 24/7.
For the past eight years 4FX has helped our company with all of our advertising and marketing needs, from print, to online and social media marketing. Their experience, creativity and dedication have been paramount in helping us run a successful and smooth operation.
Let's Start Working Together
We want to make your company stand out, because first impressions count.
Schedule a FREE 30-minute consultation.
Please tell us a little about yourself: